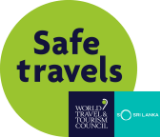 Finally vacation again, feel as safe as at home.
During your stay at the Ypsylon Resort you will receive everything you need from a single source. For relaxed and carefree travel: Transfer to the resort, Covid – 19 tests, proven hygiene and safety organized shore excursions – together we will do everything for your protection during your entire stay with us.
Please note that the reopening – also due to the requirements of the respective authorities – may lead to performance restrictions, activities, services and catering services. Together with our staff, we do everything we can to ensure that your stay is a pleasant as possible.
Below you will find pandemic – related up-to-date information that may be of importance for your upcoming trip. Since this can change at short notice, we also ask you to ensure that this information is u-to-date. The information we have compiled has a creation date at the bottom right at the end of this text. We cannot guarantee that information in the links provided here is complete, correct or up-to-date.
Among other things, you will need a negative PCR test result for your trip. This must not be older than 96 hours before entry. Please note your flight time and the currently valid time difference.
Corona travel insurance for at least 1 month for U$ 50.000 is required.
It is essential that you read all the information provided on the official homepage of the Sri Lankan authorities under the following link.
https://www.srilanka.travel/helloagain/
Here you will find a detailed description of all the information required to enter Sri Lanka.
After handing over you suitcase in the airport lobby, you will be met by our driver, who will take you to our resort safely and in compliance with hygiene regulations. We ask for your understanding that currently only people from one household can be transported in the same vehicle.
Hygiene and protective measures in the resort.
With maximum hygiene and mutual consideration, we have your health firmly in view. For this purpose, we developed an 8-point plan together with medical experts. These precautionary measures are based, among other things, on the medical standards of renowned institutions such as the Robert Koch institute ( RKI) , the World Health Organization ( WHO) as well as on the locally applicable guidelines. IN addition, regular hygiene checks are carried out by the state authorities.
Check-In
Specially introduced processes and measures ensure a smooth check-in during your arrival and the observance of the required minimum distances in the reception area. Trust is good – control is better: Before entering the resort, a precautionary measurement of your body temperature will be carried out.

Even more space due to the limited number of guests

Of course, we keep our distance wherever it is necessary. For even more distance in the resort, we limit the number of guests to a maximum of 75 %. In addition, we are temporarily adapting all processes in the guest and staff area to comply with distance and hygiene rules. All guests and employees are required to keep a mutual safety distance of at least 1,5 meters in the public areas of the resort. Wherever this distance cannot be maintained without hesitation, we ask that you wear mouth and nose protection for mutual protection. This applies to stairs and narrow corridors, for example. In some cases, you will also find structural changes such as Plexiglas displays or marked walkways. Our staff is required to point out these rules to our guests.

Service – Now with full board

We have reduced our tables and thus created generous spacing and even more space. Our staff will assign you a fixed table for your trip. This is available to you for all meals at any time. We are happy to serve you at your place. As soon as you sit down one of our waiters will come to you immediately. If you do not like your chosen table, we can look for alternatives if there is a possible capacity. Since the raw materials and ingredients are also subjected to special hygiene concepts, we currently only offer full board (not all inclusive). We offer a daily changing menu with various main dishes and can also take special requests into account if you inform us in advance. Please speak to our waiters at any time if necessary.

Activities – small but nice

Of course, we also implement consistent distance rules during possible activities. Our yoga offer will take place daily with a small number of participants. If necessary, several courses can be held a day so that anyone interested can take part. Ayurveda course can take place as usual with minor restrictions. We ask for your understanding that facial treatments or four-hand massages cannot be offered for the time being. Use of the pool is possible for a maximum of 4 people at the same time. The beach and the sea in front of our resort can be used at any
time.

Maximum hygiene – a clean affair

We have implemented various measures throughout the resort. All surfaces that are regularly touched are continuously cleaned and disinfected. Highly effective cleaning agents and surface disinfectants against bacteria and viruses are used. Our staff protect themselves during the continuous disinfection with masks and gloves. In addition, all rooms are thoroughly disinfected on every day of arrival and departure. Only after all departing guests have left, the resort and the public areas have completely cleaned, we start checking in new guests. In addition, we ensure thorough hand hygiene of all guests and employees. We provide disinfectant dispensers in the public areas. Guests and employees can disinfect their hands at any time and at all important contact points. Please understand that the cleaning and disinfection measures take time and that there may be short waiting times from time to time.

Doctor 24/7 – all-round care

If necessary, medical care for all guests and employees is ensured by the on-call doctors at all times. An early warning system was introduced especially in connection with the disease from COVID-19, which is based on continuous monitoring of symptoms of the disease and daily temperature measurement of guests and employees. This means that we are as well prepared as possible to be able to act immediately even in the unlikely event of an infection. To this end, we work closely with the respective health authorities in the country. Our defined processes largely correspond to the same procedure for prevention and isolation that is currently used in Germany. The immediate interruption of possible chains of infection is particularly important. As a precaution, in addition to guests who testes positive, we also put people from so – called contact group 1 in quarantine. The Robert Koch Institute ( RKI) defines contact with an infected person for at least 15 minutes and a distance of less than 1,5 meters as the benchmark for this. Affected guests (as well as employees) are brought to a specially set up quarantine accommodation in the resort as soon as possible and looked after in the interests of the health of all other people.

Our employees – well prepared


The corona pandemic has brought many new and unprecedented challenges for our entire industry For our own safety and that of all guests; our staff is tested, equipped and trained in detail in advance. In addition, we have taken other precautions; some employees will wear face shields while they are serving you. Other employees – depending on their field of activity – are equipped with mouth and nose protection, protective clothing, protective goggles and / or disposable gloves. At the time of your arrival our employees are fully trained. They submitted a negative COVID 19 test before starting work. In addition, every employee with direct guest contact lives with us in the resort for the duration of your stay and only goes home after your departure. In this way, possible chains of infection are specifically interrupted.

Together – for one another


Dear guests, we need you? As you can see, we take care of you, our crew and each other. But once again the same applies to all of us: the best ideas hygiene concepts and precautionary measures only work if everyone is willing to actively participate in compliance. And not just for his own sake, but- above all – for one another and out of mutual respect. So please be considerate and watch out for each other – because after your arrival we are all literally " in the same boat". We look forward to finally giving you an unforgettable holiday at the Ypsylon Resort.