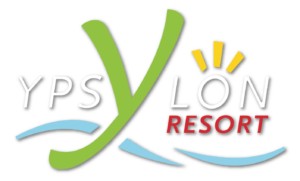 Welcome to paradise
Sri Lanka, the pearl of the Indian Ocean! Experience an unforgettable holiday in the most beautiful places in Sri Lanka.
The Ypsylon Resorts were built in accordance with energy and environmental considerations and blend harmoniously into the surrounding landscape thanks to their natural architecture.
Both resorts are under German management. Let yourself be enchanted by the extraordinary flair of these paradisiacal oases! The Ypsylon Resort is located in the southwest of the island of Sri Lanka, surrounded by fantastically beautiful vegetation.
Our sister hotel Ypsylon Resort East Coast is located in the north-east of the island of Sri Lanka. Situated at the mouth of the Iraqkan river, the complex is perfectly adapted to the nature reserve behind it.

Already opened in 1980 by the current owner, the complex extends over several hectares and is situated directly on the fine, beautiful sandy beach of Beruwala/ Bentota. The high season starts in November and lasts until the end of May. The resort is open all year round and is especially popular with Ayurveda and Yoga guests in the low season.
The main tourist season on the east coast is from April to the end of October. The Ypsylon Resort is situated directly on a nature park at the mouth of a lagoon with transition to the Indian Ocean and offers ideal conditions for water sports freaks.